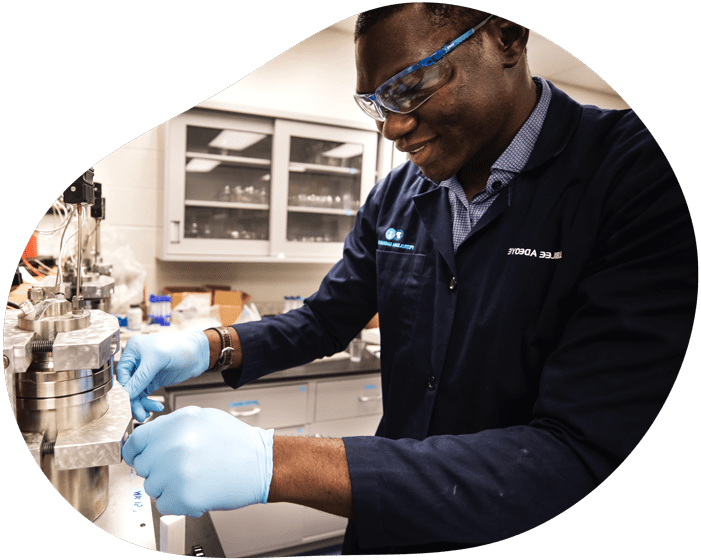 Guiding Principles
Throughout its history, the University of Michigan has made high-impact technological contributions that have revolutionized the field of civil and environmental engineering.
The Department of Civil and Environmental Engineering is globally recognized for its impact in water quality engineering and biotechnology, advancing the field of soil dynamics, pioneering design principles that enhance the safety of civil engineering structures, developing more sustainable construction materials, introducing sensors for infrastructure monitoring, and advancing the field of construction engineering and management as a science, among many more.
Looking ahead, the department will continue to tackle grand challenges that now confront our society by leading the pursuit of technological solutions while training the future leaders of industry. To achieve this mission, we will seek to expand the very identity of civil and environmental engineering to ensure our profession remains at the vanguard of emerging solutions. Three core principles serve as the foundation of our outlook and have strongly influenced our selection of strategic directions.
Intersection of systems
Although there are still important scientific contributions to be made in many of the primary areas of the profession, we believe that future breakthroughs will emerge by understanding the "true system" that our habitat represents. Our habitat is fundamentally shaped by the interdependencies that exist among many domains, including people, natural and built environments, and cyberinfrastructure. First and foremost, what we do as a profession is centered on people and their experiences within this complex habitat system. Exploring how people and communities operate and prosper in their environments while focusing on how communities can be resilient to disruptors must be the primary goal when addressing current and emerging societal challenges.
Expanding our identity
Over the last century, our profession has established the core scientific principles that inform our approaches to environmental stewardship and infrastructure resilience. While the pursuit of scientific advancement will remain a defining feature of our profession, it is imperative that we broaden our pursuits by translating the technological advances from other fields to yield novel solutions geared toward habitat optimization. We must also lead the way in innovative implementation and validation of the solutions to ensure the best interests of society are served equitably.
Rapid innovation
Societal grand challenges are significant and urgent—they demand an acceleration of the innovation process to quickly move solutions from concept to deployment. We will actively work with all stakeholders to accelerate the conversion of scientific advances into engineering practice, modernize public policies that impede adoption, and educate the next forward-thinking engineers who will build and expand these new approaches in service to society. It is vital that our entrepreneurial spirit remain unencumbered to create the new business models that will be necessary to drive solution adoption while also ensuring our profession remains properly rewarded for its innovation.
Leading the way
We are entering a pivotal and truly exciting era for civil and environmental engineering. We must seize the opportunity to expand our identity and keep pace with a changing world.
We have charted five directions to guide us in this effort. We will move swiftly and with resolve to ensure that all of our actions—big and small—are closely aligned with this strategic plan. Fostering a culture of diversity in our academic community will be integral to our success. This diversity of perspectives and experiences will drive innovation and creativity in our department.
We will push ourselves, and pivot as needed, to ensure that our fundamental discoveries surpass the needs of the communities we serve. We will refine and modernize our curricula to equip our students to be leaders and agents of change in their careers. We will invest in new research areas through new faculty and renovated laboratories. We will engage communities as equal partners in our research to work collaboratively toward real solutions.
Much work remains to be done. As we implement our strategic vision, we will document our progress on this website and share what we learn. We invite you to join us in this effort of serving society and the common good.