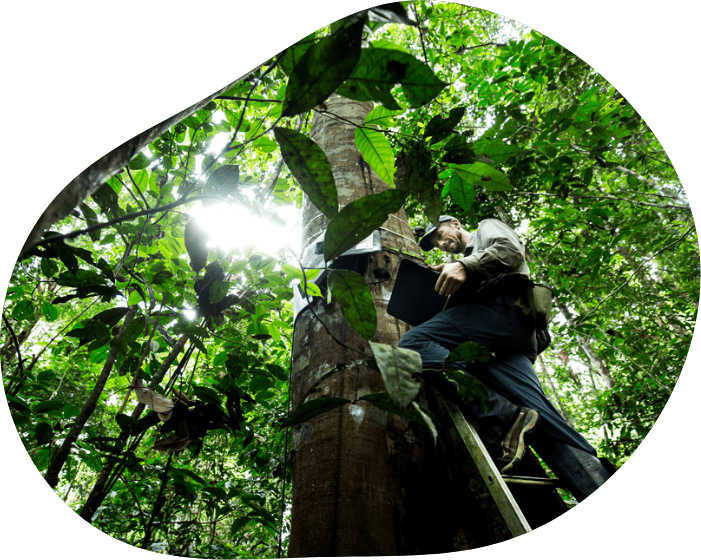 The Landscape
The profession of civil and environmental engineering finds itself in a complex landscape that will strongly influence how it can address the grand challenges facing society. This landscape is defined by dimensions of society, business and technology.
Society
The well-being of society and its inhabitants has been central to the field of civil and environmental engineering since its earliest origins. Inarguably, the advancement of civil infrastructure systems and improved stewardship of the environment have drastically raised societal standards of living across the globe. Looking to the future, our profession will be challenged by dramatic global shifts in population, climate and income distribution. Today the world's population is 7.6 billion, but it is projected to approach 10 billion by mid-century. Rapidly increasing urbanization has shifted more than half of the world's population into large cities. Continued population growth and urbanization will require well-designed infrastructure to ensure current standards of living can be maintained without compromising environmental quality or public health.
In developed countries such as the United States, aging infrastructure and reduced infrastructure spending are making it more challenging to protect public well-being and retain public trust in infrastructure. With population growth rates largest in emerging economies, societies in these economies will be especially challenged in meeting their infrastructure needs. These communities may also have greater risk exposure to the effects of climate change due to having fewer resources to prepare and adapt to changing climatic conditions.
Business
Economic growth is inherently tied to the infrastructure that supports the prosperity and security of society. Challenges such as climate change and urbanization could threaten future growth if infrastructure and the environment are strained. Hence, growth of the global economy will inevitably require innovation in all aspects of the infrastructure business. Inadequate long-term investment in infrastructure in many leading economies puts additional pressure on growth. In response, civil and environmental engineers need to find new and improved solutions to address these challenges and ensure infrastructure remains an engine for societal prosperity. The 20th century saw tremendous innovation in the profession to ensure the safety of the public. Today, we are expected to go beyond designing for safety and prescribe higher performance levels for our systems. To do so, civil and environmental engineering firms today crave tech-savvy professionals that have the capacity to conceptualize innovative ideas that shape the future. We need solutions that are technically sound, scientifically innovative and technologically current, yet also financially viable.
Traditional financing strategies based on a combination of debt and equity are insufficient to address the emerging financial needs associated with infrastructure renewal and expansion. As private financing plays an increasing role in infrastructure, a pressing challenge will be how the profession continues to uphold its leadership role in promoting social good.
Technology
A wave of emerging technologies will make the field of civil and environmental engineering the epicenter of societal innovation. The profession is already beginning to embrace the technological innovations originating from other domains including computing, sensing, DNA sequencing and synthetic biology, just to name a few. For example, a new generation of connected devices promises to make our habitats more responsive and adaptive. Computational power continues to grow, enabling modeling and data processing at previously unimaginable scales. Connected vehicles will transform the transportation landscape, while robots will build the cities of the future. Beyond information technology, new nanomaterials, membrane technologies, and sequencing methods will transform how we learn and respond to our toughest environmental challenges.
Civil and environmental engineers will become much more than mere users of these technologies. A new generation of civil and environmental engineers are beginning to seize the opportunity to lead the development and meaningful implementation of these technologies by relying on their deep domain expertise in the built and natural environment.
Societal Grand Challenges
Urbanization

Energy Security

Resource Scarcity and Preservation

Climate Change

Aging Infrastructure and Next Generation Infrastructure Needs

Natural and Human-induced Hazards

Education and Science Outreach

Living in Extreme Environments